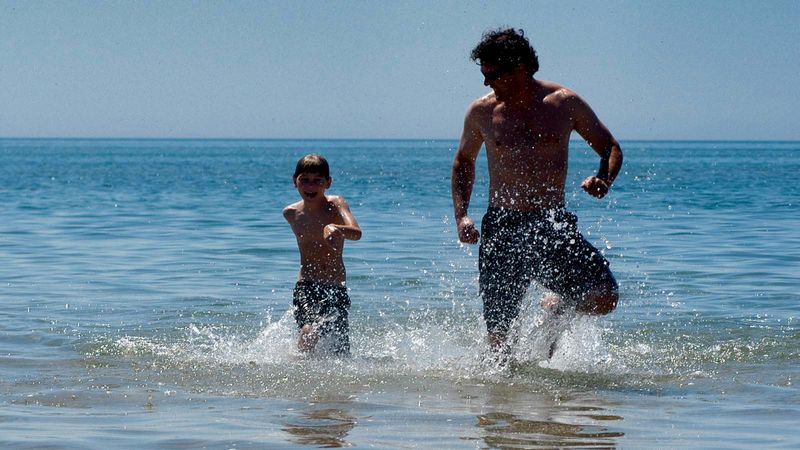 Welcome to Hog Island Country Store & Cottages
Tucked away just 35 miles west of the Mackinac Bridge on U.S. 2 and the big blue of Lake Michigan, travelers will find a neat white row of cottages and a cozy country store, a private white sand beach is just a short walk away. Go back in time to a vacation you deserve.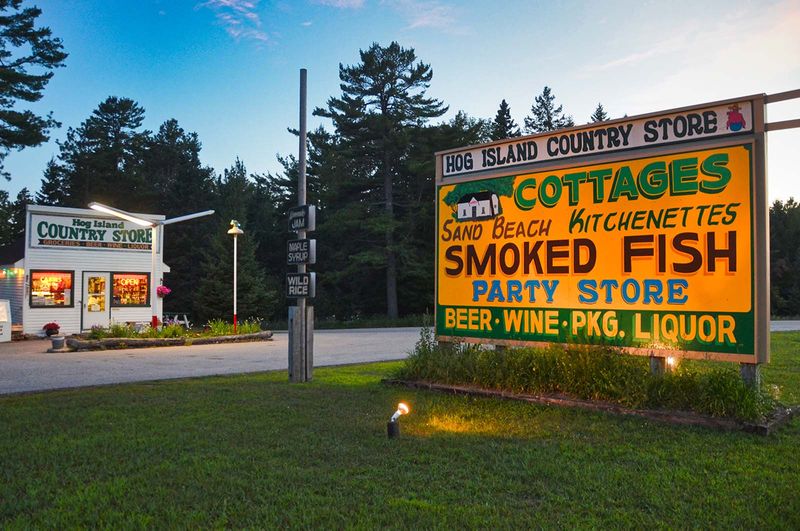 Country Store
Opening the door to the store is like stepping back in time. Owners Tom and Sandy Jacobs invite you to browse the many unique Upper Peninsula items that can be found there, from homemade jams and jellies, smoked fish, pasties and just about anything else a weary traveler may need.
The Hog Island Country Store also carries a selection of cold beer and a wide selection of liquors, whiskey, schnapps and other libations.
If you're hungry we also serve the U.P. delicacies called pasties.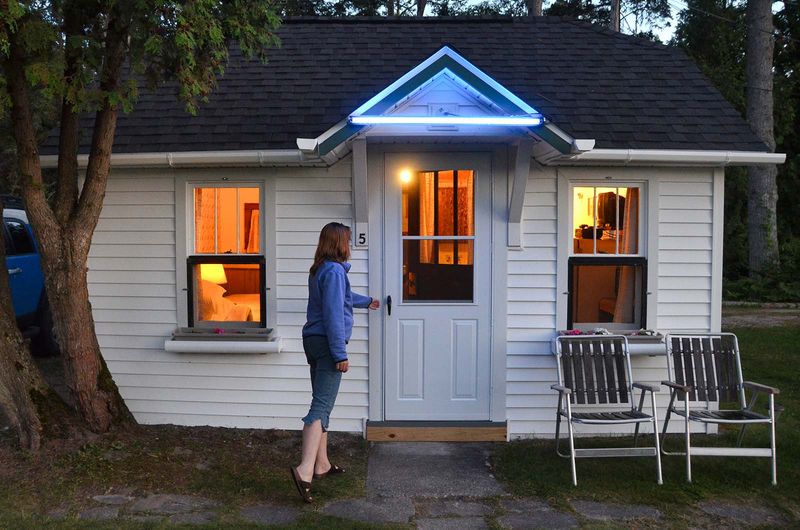 Our Cottages
Right next to the store are six neat clapboard cottages. The cottages have hosted families since the 1940's, when Nash Ramblers roamed the roads.
Today the remodeled cottages have minivans and SUVs parked next to them, but the charms remain. Complete with all the modern ammenities, they provide a family-friendly atmosphere.
Visitors make the cottages their Upper Peninsula homes away from home as they explore the area. But there's more — a hidden, private treasure just a few short steps away.

Private Lake Michigan Beach
A quick walk takes you to a private, sandy curl of Lake Michigan beach. The mile-long stretch of sandy, shallow water, framed by whispering pines, is perfect for wading, swimming, sand castle building and moonlit walks. Or just long, lazy days of toes-in-the-sand relaxation.
So give us a call today to share our little slice of Hog Island heaven.
"It's like stepping back in time to what vacations should be."