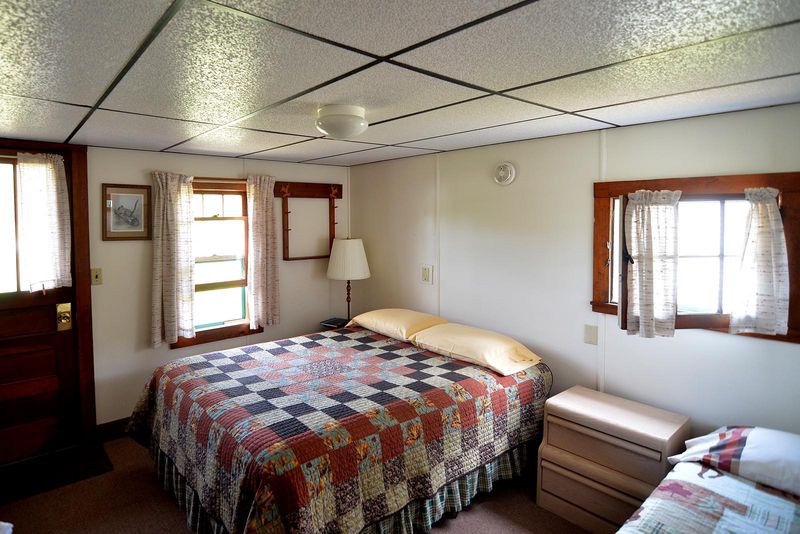 Style 1 Cottage
Two-Room Cottage with Room for Four
Our largest cottage features two separate rooms. The bedroom has one queen and one full-size bed. The other room has a couch and kitchenette. The bathroom can be accessed from either room and has a shower, sink, small table and toilet. A great cottage for families.
Room Features
Rates
$125 a night
5% discount for weekly rental
Sleeps up to four
Four-night minimum stay required
Details
No credit cards accepted
No pets
Cabin size is 16' x 25'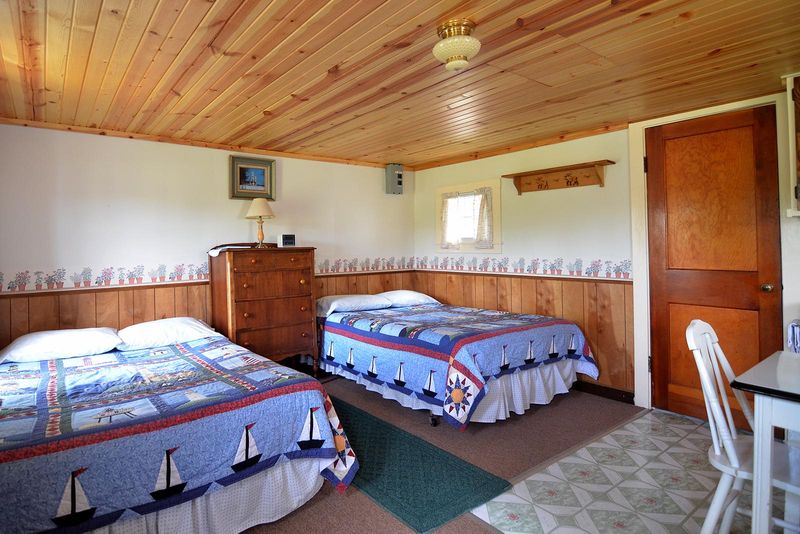 Single Room with Two Full-Size Beds
We have two cottages that feature two full-size beds. These are single-room cottages with the beds on one side and the kitchenette, table, and chair on the other side of the room. The bathroom features a shower, sink, and toilet.
more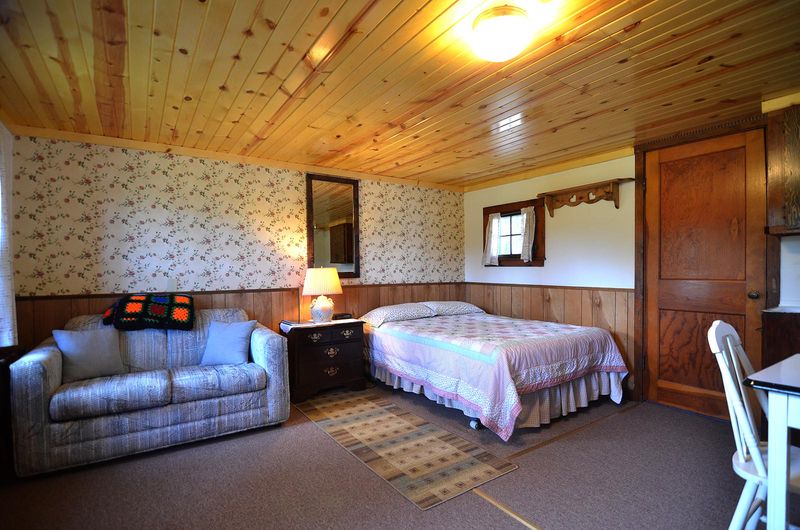 Single Room with One Full-Sized Bed
A great little cottage for a romantic weekend getaway. We have three cottages with a single-room and a full-size bed. These offer a little more space than our twin bed cottages. Room includes a kitchenette. The bathroom features a shower, sink and toilet.
more